Detroit Red Wings winger Robby Fabbri injured his ACL last night and will likely miss the remainder of the regular season.  Fabbri was enjoying a breakout season playing with his former junior teammates Tyler Bertuzzi and Pius Suter.
Fabbri is no stranger to knee injuries.  While he was a member of the St. Louis Blues, Fabbri had to overcome two surgeries to his left knee just to try and return to action.  When his recovery didn't allow him to play at the high level he played during the Blues Stanley Cup championship season, he was traded to Detroit for Jacob de la Rose.
The trade was a shrewd move by Detroit General Manager Steve Yzerman.  Fabbri has been thriving in Hockeytown.  In 138 regular season games, Fabbri has scored 41 goals, 38 assists, and 79 points.  This season, Fabbri finished his season having played 56 games while scoring 17 goals, 13 assists, and 30 points.
The Red Wings have been so impressed with Fabbri that he signed a contract extension rather than become an UFA at the end of the season.  The new contract calls for a $4M cap hit for three years.  Fabbri can once again become an UFA at the end of the 2025 season.
With Fabbri out and Tyler Bertuzzi not allowed to travel to Canada, the Red Wings recalled Taro Hirose from Grand Rapids.  Hirose is the Griffins top scorer and deserves a long look in the NHL.  In 52 AHL games, Hirose has 14 goals, 31 assists, and 45 points.
Hirose is currently in the first year of the two-year extension he signed during the off-season.  While playing in the NHL, Hirose will have a cap hit of $850,000.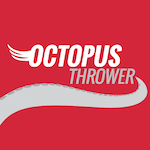 Want your voice heard? Join the Octopus Thrower team!