This is the most heartbreaking news related to the Red Wings that I have read in a long time. After having his first full season with the Wings derailed before it even started with a shoulder injury at the Traverse City training camp, Jakub Vrana's fresh start this year is cut short as well.
Unfortunately, this time the reason is tougher to deal with. Below is the announcement released by the NHL Public Relations Twitter account.
Today the NHL Public Relations announced that Jakub Vrana was placed in the NHL/NHLPA Player Assistance Program; what does this mean for the team?
The National Hockey League Players' Association and National Hockey League announced today that forward Jakub Vrana of the Detroit Red Wings will be unavailable to his Club for an indefinite period while he receives care from the player assistance program of the NHL and NHLPA.
Under the terms of the joint program, Vrana will continue to be paid while receiving treatment. He will return to the Club when cleared for on-ice competition by the program administrators.
Vrana's care will be administered pursuant to the NHL/NHLPA player assistance program."
Now I'm not going to speculate on the reason for this cause it's not fair to Vrana, his family, or the Red Wings; frankly, it doesn't matter. What matters is that the guy that we all love gets healthy and back on the ice, putting up points for the Wings where he belongs. At least with a physical injury, you can concisely find the root cause and treat the issue. With personal problems, the recovery process can be more ambiguous and treacherous to navigate.
I wrote a post earlier this year that you can find here about what Vrana could bring to the table for the Wings in an entire 82-game season and was looking forward to that prediction coming true. With the off-season acquisitions made this year and the quality prospects in the pipeline, the Wings will be able to fill the hole of his absence with a quality player. Still, it just won't be the same without his smiling face and positive energy.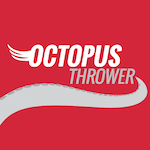 Want your voice heard? Join the Octopus Thrower team!
Here's to a speedy recovery for Jakub; wishing him and his family the best. If you add a comment to this article, please keep it classy.