Vancouver Canucks star forward Brock Boeser's days with the franchise appear numbered, and it's a situation Detroit Red Wings general manager (GM) Steve Yzerman needs to monitor.
Recently, the Canucks were set to scratch the star forward, but a last-minute injury to Dakota Joshua forced the talented winger back into the starting lineup. Boeser scored a goal in the contest, but it appears the 'nearly' scratching has frayed the relationship between Boeser and the organization. This type of situation should not come as much of a surprise. Vancouver head coach Bruce Boudreau once scratched Hall Of Fame forward Teemu Selanne. Boudreau, a defensive-minded coach, can be hard on a player with the defensive deficiencies Boeser possesses. Still, in today's NHL, coaches need to adapt and keep their better offensive players in the lineup.
During this past Saturday night's 'Hockey Night In Canada,' Sportsnet's Elliotte Friedman noted that Boeser's agent Ben Hankinson had been granted permission to speak with other teams about a potential trade following the incident.
Now, the older readers, I am almost certain, will shake their heads at this notion. You need to realize we are in a much different time these days when it comes to professional athletes across all sports, not just the NHL. There are so many different personalities, and everyone can quickly make their anger or disappointment known to the world within seconds via social media. It seems extreme that a potential scratch would prompt a trade request from a player, and there might be more to it, but we need to realize that this is the world we live in now.
The Detroit Red Wings need to keep Brock Boeser on their radar.
Boeser had been rumored to be available on the trade market before the 'almost' healthy scratch that occurred over the weekend. The Canucks currently sit with a 10-12-3 record, good for third last in the Pacific Divison in the Western Conference. Boudreau is in the final year of his contract and finds himself coaching for his job. While Boudreau calls it 'tough love' with Boeser, the veteran coach is likely trying to push the right buttons in hopes of finding immediate success. Despite being a highly-skilled forward, Boeser has been relegated to a bottom-six role and was recently removed from the team's top power-play unit, so he may feel that he's not being put in a position to succeed.
The Detroit Red Wings recently lost top-six forward Tyler Bertuzzi for six weeks to a broken hand, and with the club exceeding expectations one-quarter of the way through the regular season, perhaps Detroit will have interest in adding a player like Boeser (at the right price) to pick up the slack.
It's a Detroit Red Wings team without top-six forward Jakub Vrana due to personal reasons, Robby Fabbri recovering from knee surgery, and Filip Zadina is also out for an extended period of time.
Boeser, 25, has totaled 15 points despite scoring just four goals this season for Vancouver over 19 games. The right winger is playing with a Corsi For Percentage of just 46.4% at even strength and is an awful minus -13 on the season. It is noteworthy that Boeser is also playing roughly three minutes less per night this season (15:46) per game under Boudreau than his career average.
The Detroit Red Wings could use a player like Boeser to insert on their second line to play with Michael Rasmussen and Dominik Kubalik. Pius Suter is playing on the right wing on this line due to injury. Boeser is under contract through the 2024-25 season at a reasonable $6.65 million rate.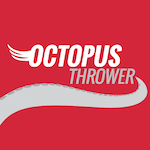 Want your voice heard? Join the Octopus Thrower team!
If the Detroit Red Wings hope to land Boeser, it must be a prospect-heavy negotiation. The Canucks are expected to be looking for cap relief and won't likely be interested in making a lateral move for a player like Tyler Bertuzzi. In return, Vancouver will want something like William Wallinder, Robert Mastrosimone, or Donovan Sebrango.