You could say Detroit Red Wings general manager Steve Yzerman made a splash Tuesday afternoon but in a somewhat unusual way. No, it wasn't a blockbuster trade (yet) or an unexpected trade, but a slightly surprising roster move.
On Tuesday, the Detroit Red Wings placed forward Jakub Vrana on waivers. The 26-year-old forward had been spending time in Grand Rapids on a conditioning stint that, after three games, was extended to an entire two-week stay. Oddly enough, that extension was at the request of Vrana.
It seemed just about every Red Wings fan had been discussing the potential roster moves that had loomed in the coming days, each with their version of what they had thought might happen. The likely candidates that would feel the wrath of a roster crunch seemed to be Pius Suter, Adam Erne, Magnus Hellberg or Alex Nedeljkovic, and maybe even Filip Zadina when he's ready to return. The Red Wings would need to create space in anticipation of the return of Robby Fabbri, Tyler Bertuzzi, and Vrana. I can't say anyone suggested that Vrana be placed on waivers. This is vintage Yzerman if you ask me. Yzerman has always played his cards close to the vest, rarely tipping his hand to anyone aside from his very inner circle. Yzerman is very unpredictable when it comes to putting together his roster.
Earlier this season, on a Red Wings Bally Broadcast Yzerman, addressed the term 'YzerPlan,' saying that his pretty simple, he's looking for good players; that's his plan. If that seems like a simple explanation, it's because it is. Every general manager is searching for good players. Yzerman is looking for players that fit his version of what he envisions the Detroit Red Wings to be today, tomorrow, and in the years to come. This latest transaction doesn't fit Yzerman's simple description of the 'YzerPlan,' or does it?
The Detroit Red Wings are prepared to move on without Jakub Vrana.
Perhaps Yzerman and the Detroit Red Wings are prepared to move on without Vrana as a part of their future plans. Vrana recently returned from the NHL/NHLPA Players Assistance Program that he entered back in October.
Kevin Allen of Detroit Hockey Now recently brought up a great point. One can't help but wonder if this decision to place Vrana on waivers stems back to the start of last season. If you recall, Vrana injured his shoulder just ten minutes into training camp. The injury would cost Vrana most of the season, limiting his availability to 26 games. In those 26 games, Vrana continued to prove that he could be a dominant scorer netting 13 goals and 26 points. During his time with Detroit, that has become very evident. In parts of three seasons with the Red Wings, Vrana has appeared in 39 games totaling 22 goals and 32 points. The problem, though? He's only appeared in 39 games since joining the Red Wings in a deal that Detroit sent Anthony Mantha to the Washington Capitals.
Allen mentioned that before the shoulder injury in camp last season, doctors had suggested surgery in the previous offseason, but Vrana opted for rehabilitation. The injury followed, and that disappointed the Red Wings. I will say this, Yzerman isn't someone who forgets, and he's proven in the past that he isn't afraid to make a controversial move.
If you recall, right after he took over in Tampa Bay, Yzerman used a compliance buy-out, as allowed by the NHL's Collective Bargaining Agreement, on center Vincent Lecavalier. He'd later follow that up by trading a disgruntled Martin St. Louis. Yzerman also shipped Jonathan Drouin off to Montreal after the two failed to see eye to eye in exchange for Mikhail Sergachev. Yzerman also knew when it was time to move on from goaltender Ben Bishop in favor of Andrei Vasilevskiy.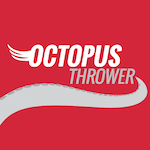 Want your voice heard? Join the Octopus Thrower team!
Yzerman has a plan and a track record to back it up. Nobody knows what he's got in store for Vrana if he clears waivers. Perhaps a trade? Maybe a stint that will last longer than two weeks total with the Griffins. But one thing is evident, Yzerman is comfortable moving on from Vrana if he's claimed on waivers.