Dominik Kubalik got off to an impeccable start with the Detroit Red Wings but has cooled off considerably since.
Kubalik started his Red Wings career with a bang, recording nine goals and 21 points over his first 18 games while maintaining an incredible shooting percentage of 18.8% since Kubalik has recorded three goals and seven points over his last 19 games with a shooting percentage of just 5.7%. Kubalik currently carries a Corsi For Percentage of 47.2% during even strength situations along with a Relative Corsi For Percentage of 0.5%. Kubalik's 2.8 points/60 minutes ties a career-high mirroring his rookie campaign.
The 27-year-old forward filled a significant need of the Detroit Red Wings as they needed to add depth scoring this summer to fill out their roster. Kubalik was not tendered as a restricted free agent by the Chicago Blackhawks after performing well during his first three NHL seasons. As they say, someone's trash is another's treasure.
The Detroit Red Wings need Dominik Kubalik to regain his scoring form.
As a rookie, Kubalik scored 30 goals totaling 46 points in 68 games. He'd follow that up with 17 and 15-goal seasons before leaving Chicago for Detroit. The Detroit Red Wings had an immediate need for a top-six scoring winger due to a plethora of injuries suffered to begin the year. Kubalik was quickly elevated in Detroit's lineup to fill the need, and he performed admirably early on, but he's quickly cooled off.
As the Detroit Red Wings continue to get healthy general manager Steve Yzerman and head coach, Derek Lalonde will have a few difficult decisions to make as they hope to put their best foot forward. Lalonde will look to put Detroit's best possible 12-forward combination on the ice, leaving a few familiar names on the outside looking in.
Detroit recently got Robby Fabbri back into their lineup, and he's made an immediate positive impact with his willingness to play with some physicality. He also recorded his first goal of the season Friday evening against the Florida Panthers. Fabbri has been playing on a line with Joe Veleno and Dominik Kubalik.
That line performed well Friday evening against the Panthers, complimenting the top two groups of Dylan Larkin, Michael Rasmussen, David Perron, Andrew Copp, Lucas Raymond, and Jonatan Berggren. The fourth line consisted of Adam Erne, Oskar Sundqvist, and Pius Suter. Elmer Soderblom was sidelined with a tweak and is considered day-to-day. When Soderblom is ready to return, all signs point to Erne being the odd man out.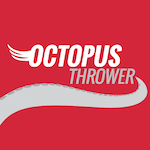 Want your voice heard? Join the Octopus Thrower team!
Things will get a bit more complicated as early as next week when Tyler Bertuzzi is expected to return to Detroit's lineup. Detroit will likely bump Sundqvist or Suter from the lineup in favor of Bertuzzi. Filip Zadina will also get an opportunity to stick once he's fully healthy, but if he doesn't perform well right out of the gate, he could find himself a player on the outside looking in.