General manager Steve Yzerman and the Detroit Red Wings are expected to be very busy in the coming weeks as the NHL Trade Deadline vastly approaches. All signs point to Detroit being sellers as they once again find themselves on the outside looking in when it comes to the playoff race.
Yzerman will undoubtedly be looking to improve Detroit's roster with the future in mind at the deadline. The Red Wings will be looking to trade proven assets for prospects and future considerations, but I wouldn't completely rule out a splash addition that doesn't only help the Red Wings in the future but also right away.
If the Detroit Red Wings are looking to make a splash, perhaps Bo Horvat would be a good name to monitor.
Bo Horvat is a pending unrestricted free agent and seems to be in the middle of the NHL trade rumors. The Vancouver Canucks are expected to move their captain ahead of the March 3rd trade deadline as they look to add assets that will help their rebuild. The Canucks are hoping to rebuild on the fly, along with navigating their way within the league's salary cap, so moving a 30-plus goal scorer that is due for a long-term contract and significant raise would be a good start. Like many Red Wings fans, I know all about the attempt to rebuild on the fly; needless to say, I am not a fan. Yzerman is still trying to replenish the bare cupboards he inherited from Ken Holland.
Over the weekend, the Canucks finally relieved head coach Bruce Boudreau of his coaching duties. How poorly the Vancouver organization handled this whole thing is nearly a crime. The Canucks had Rick Tocchet in waiting and, amid the rumors, continued to run Boudreau out on the bench and in front of a media full of questions.
With how Vancouver handled this whole thing, I wouldn't be surprised to hear Horvat welcome a fresh start. Horvat spoke very fondly of his former bench boss;
"We all love Bruce as a person," said Horvat. "He comes in here every single day with a smile on his face and is positive and he continues to coach to win and make everyone in this room better.

"He's been good for us and we continue to play for him."

And that's where Horvat took it to another level with Boudreau, who has won more that 600 games.

"He has given me a lot of confidence and shown a lot of trust in me and my game and putting me out in any key situation," said Horvat. "His positivity and learning and trying to get better have rubbed off on me. We're all still trying to play hard for him."
Horvat, who turns 28 years old this April, is having himself a career year. The scoring center has recorded 30 goals and 49 points in 46 games this season for the Canucks. This follows a 31-goal, 52-point campaign in 70 games last season.
The Detroit Red Wings desperately need to find a top center to pair with captain Dylan Larkin. The Red Wings also need a pure goal scorer. Horvat has averaged 24.4 goals per year over his last seven seasons, including this year, which is only half over. Over that same stretch, the Vancouver captain has averaged 0.365 goals per game. In comparison, Larkin has averaged 0.295 goals per game throughout his career. Horvat, like Larkin, will need a new contract following this season, and both are expected to earn around $8 million annually on their new deal.
The Canucks have yet to allow any team the ability to speak with Horvat or his camp about a potential trade and extension. For a deal to work for Detroit, the Red Wings will need permission from Vancouver to speak with Horvat's representatives on a contract extension. Vancouver is expected to seek a young center, along with a defenseman that can play now, and draft compensation in exchange for Horvat. If Detroit hopes to land Horvat, they'd need to be willing to part with a combination of players such as Michael Rasmussen, Joe Veleno, and Filip Hronek, along with a prospect and first-round pick, depending on the package.
Yzerman is not afraid to make a move that will be criticized. Shortly after taking over the Tampa Bay Lightning, Yzerman wisely used a buyout on Lightning captain Vincent Lecavalier. Yzerman also traded Martin St. Louis after he became disgruntled with Yzerman for not initially selecting the veteran winger to represent Team Canada at the Winter Olympics.
More recently, Yzerman elected to move on from forward Anthony Mantha getting Jakub Vrana in return, only to boldly place the scoring winger on waivers earlier this season. Yzerman also elected to place struggling backup goaltender Alex Nedeljkovic on waivers; both cleared.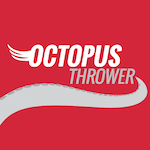 Want your voice heard? Join the Octopus Thrower team!
Ahead of the deadline, Yzerman will be busy fielding offers on pending free agents such as Tyler Bertuzzi, Oskar Sundqvist, Pius Suter, Adam Erne, and Olli Maatta. At this point, I'd expect Yzerman to hold onto Larkin and Jake Walman with hopes of extending each before the regular season is finished or before the start of free agency on July 1st.