Unless they go on an incredible run over the next couple of weeks, the Detroit Red Wings are poised to be sellers at the NHL Trade Deadline once again. Though they still seem to be trending in the right direction, they aren't quite at the level of the playoff teams ahead of them. It'll be interesting to see how aggressive general manager (GM) Steve Yzerman will be at the deadline, but all signs point to him making at least a couple moves as he looks to trim some of the fat from the roster.
But even though the Red Wings will play the role of sellers at the March 3 deadline, that doesn't mean they won't have the opportunity to add players and pieces that could help them now and into the future. Unless you're making a deal for "future considerations", you can always expect something of value to come back in any trade, and it helps to have an idea of what pieces may be of interest to a given organization. There is all kinds of speculation going around about who the Red Wings will trade and where they'll be sending those players, but now it's time to identify what pieces they may wish to acquire in those potential trades.
Here are five pieces the Red Wings may target ahead of the trade deadline.
New York Rangers' 1st Round Pick
The New York Rangers are in a unique position. They sit third in the Metropolitan Division and have a five point cushion on the second wild card spot. They reached the Eastern Conference Final last season and have designs on representing the East in the Stanley Cup Final this season. But despite their contender status, they have an extra first round pick available in this year's draft after they traded defenseman Nils Lundkvist to the Dallas Stars before the start of this season in exchange for their first round pick.
Trade deadline season is usually when contenders weigh the pros and cons of trading their first round pick in exchange for that one extra piece that will hopefully push them over the top and into Stanley Cup glory. Having an extra pick in the first round means that team can invest in their current roster without mortgaging too much of the team's future. For a rebuilding team like the Red Wings, they should see the Rangers as an ideal trade partner because of that extra first round pick.
Related: Red Wings & Rangers Could Help Each Other at Trade Deadline
---
Latest News & Highlights
---
Naturally, first round picks aren't exactly cheap to acquire. During their seven-year rebuild, the Red Wings have only acquired an extra first round pick twice; they acquired a first rounder in exchange for Tomas Tatar back in 2018, and they acquired another first in the Anthony Mantha deal back in 2021. In order for the Red Wings to add another first round pick, they'll have to offer up one of their best pieces and, in this case, hope that the Rangers are interested.
Would Tyler Bertuzzi be worth a first round pick if the winger agrees to an extension with the Rangers? What about David Perron? Does Rangers GM Chris Drury value Ben Chiarot similarly to how the Florida Panthers valued him at last year's trade deadline? If the answer to any of these questions is yes, then the Red Wings should jump at the opportunity to add another first round pick in what is sure to be one of the deepest first rounds we've seen in the last decade.
Alex Turcotte – Los Angeles Kings
The Los Angeles Kings are currently tied for first in the Pacific Division, but if the playoffs started today, they would be the only team in the tournament with a negative goal-differential. They have one of the most decorated veteran groups in the NHL, and they have plenty of young talent coming up through the pipeline. If they have the opportunity to boost their lineup – especially on the defensive side of the puck – they shouldn't be too afraid to move out some of their picks and prospects to get a deal done.
Assuming the Red Wings can provide a useful piece or two for Kings GM Rob Blake, they should be in a position to acquire center Alex Turcotte in the deal.
Turcotte was drafted fifth overall in the 2019 draft, one spot before the Red Wings took Moritz Seider. During his draft season, the 21-year-old was heralded as a future top six playmaker that could develop a well-rounded game in all areas of the ice. Due to various circumstances including a couple head injuries, he hasn't reached those heights quite yet. He has 52 points through 80 games at the American Hockey League (AHL) level.
The Red Wings already have a blue chip center prospect in Marco Kasper, but the quality of their center prospects thins out quickly after him. It's possible that with a clean bill of health and a fresh opportunity that Turcotte could blossom in Detroit's system. After all, the talent that made him a top five pick didn't just go away. He's the type of prospect the Red Wings should be interested in taking a chance on, and he's the type of prospect the Kings should be willing to move if the price is right.
Nick Robertson – Toronto Maple Leafs
One team that is rumored to be interested in Bertuzzi is the Toronto Maple Leafs, one of the Red Wings' Atlantic Division rivals. He represents the type of player with grit, determination, and ability to produce that the Leafs have lacked in the Auston Matthews/John Tavares era. Rumors have connected Toronto to Bertuzzi going back to before the pandemic shut the whole world down and enforced drastic immigration measures (you know what I'm referring to.) If this is finally the year where the Maple Leafs add Bertuzzi to their lineup, the Red Wings should be interested in Nick Robertson, Toronto's most NHL-ready prospect.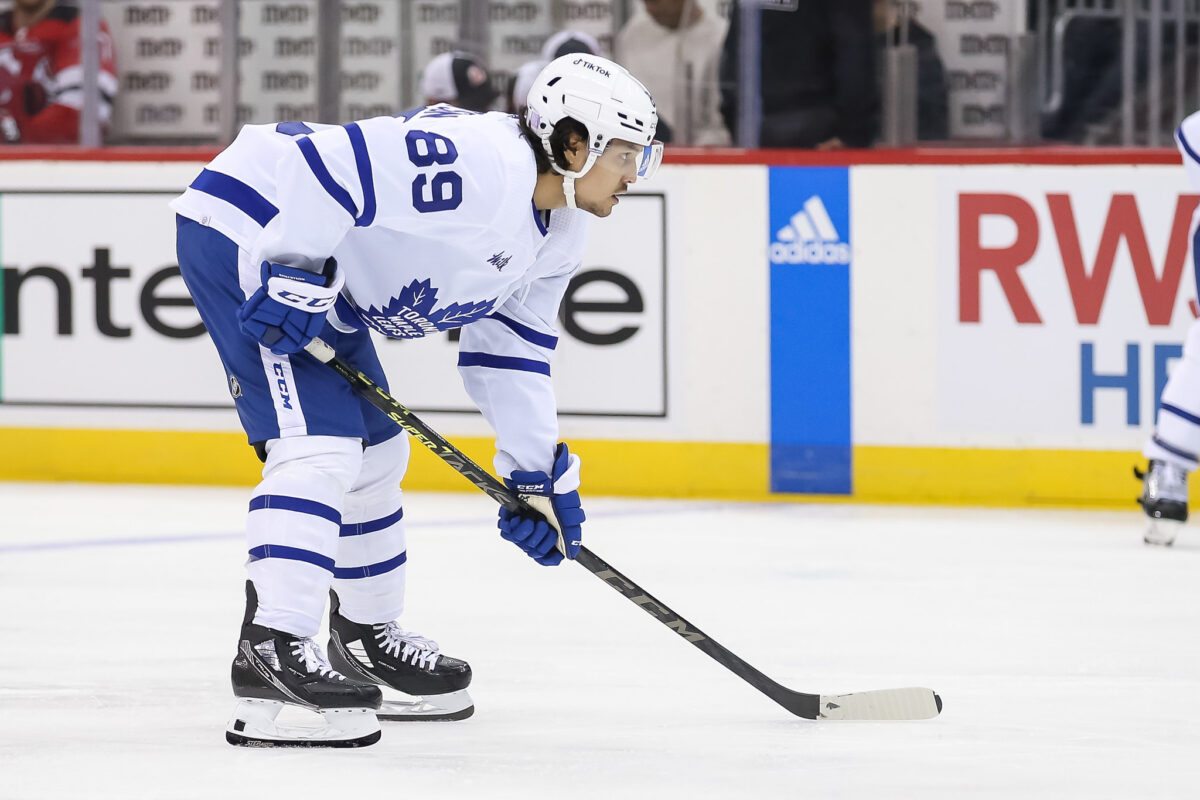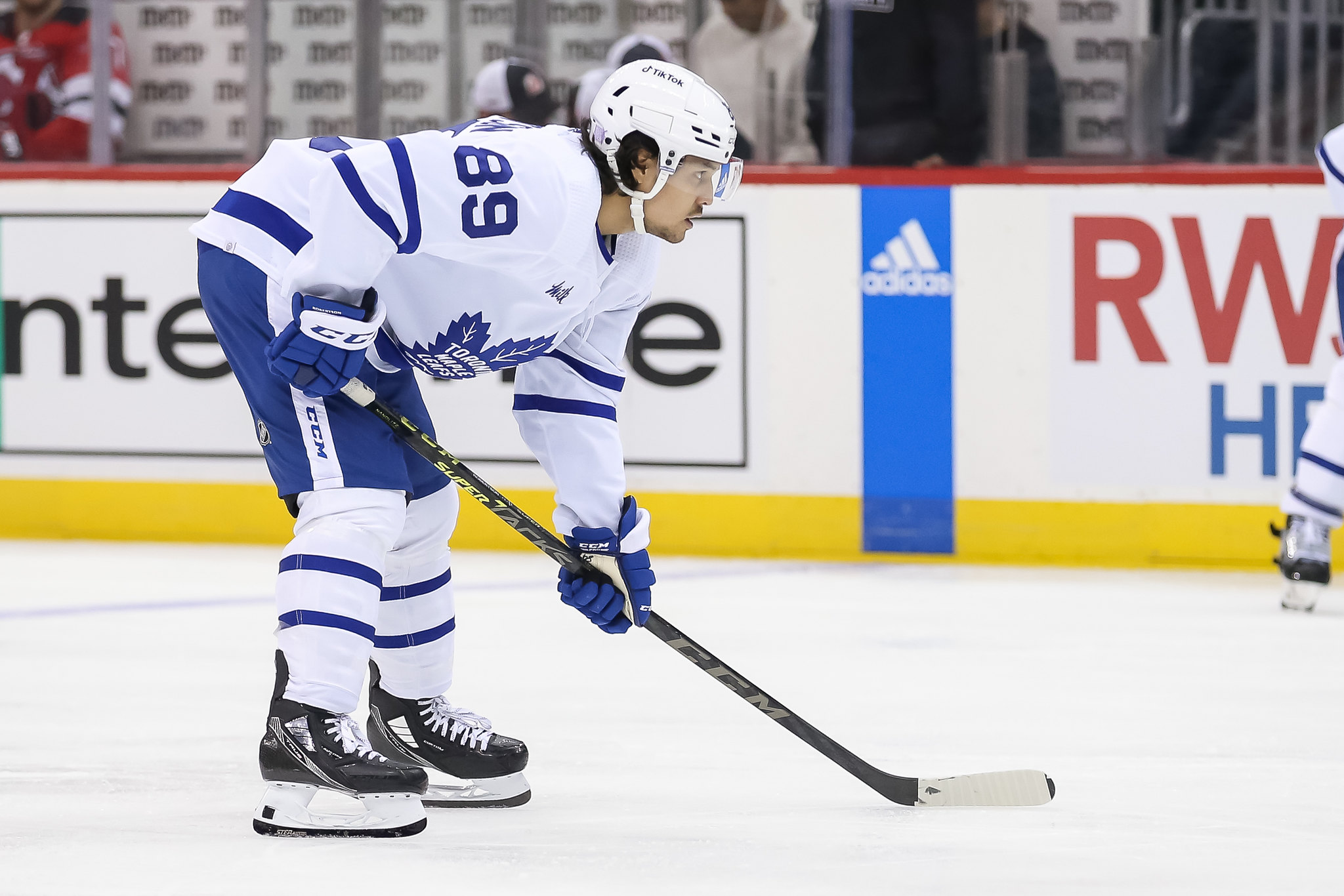 Robertson, the brother of Jason Robertson of the Dallas Stars, was a second-round pick (53rd overall) back in the 2019 draft. At 5-foot-10, Nick will never be the most physically imposing winger on the ice, but that rarely holds him back. In 51 AHL games, he has 46 points; In 31 NHL games, he has three goals and seven points. He is known to be a talker on the ice, and he likes to be involved with everything going on, especially in the offensive zone. He has been one of those players that is on the verge of the NHL for a couple years, but a few factors, including Toronto's depth chart, have prevented him from taking the next step.
The biggest hurdle in Robertson's way at this time is the fact that he is out for the season after needing surgery on his shoulder earlier this season. Not only does this mean that the Red Wings wouldn't really add him until next season, but the Maple Leafs currently get additional cap space due to him being on long-term injured reserve (LTIR). Considering they are already up against the salary cap, Robertson's LTIR space could be the difference between Toronto having the space to add Bertuzzi or not having any space at all. Still, if the Red Wings can make the financials work, Robertson is a young player worth adding to their mix.
Kaedan Korczak – Vegas Golden Knights
With captain Mark Stone out of the lineup after what appears to be a season-ending back surgery, the Vegas Golden Knights may be looking to add some talent on the wing before the trade deadline passes. In a recent article, Jesse Granger of The Athletic suggested the Golden Knights may be interested in acquiring Bertuzzi from the Red Wings (from "Golden Knights' possible trade deadline targets, needs, assets and more: Mailbag", The Athletic, Jan. 31, 2023). If his suggestion is true, Detroit could be in a position to address their lack of depth on the right side of the blue line.
Kaedan Korczak is a 6-foot-3, 202 pound right-handed defender that the Golden Knights took in the second round of the 2019 draft (41st overall). The sturdy defender is known for his willingness to physically engage in the defensive zone while also having the upside to make things happen in the offensive zone. He can make a play when it is there to be made, but nobody will confuse him with the Cale Makars and Erik Karlssons of the world. To put him in Red Wings terms, he's a bigger, more physical version of Gustav Lindström. Korczak likely tops out as a reliable bottom-pairing defender at the NHL level.
At 22 years old, Korczak could challenge for an NHL spot with the Red Wings right away and would give them depth in an area where they desperately need some. If Detroit and the Golden Knights end up doing business ahead of the trade deadline, this is a player that should be at or near the top of their wishlist.
Jesse Puljujärvi – Edmonton Oilers
Of all the players listed here, this is the player most hockey fans will be familiar with. Still just 24 years old, Jesse Puljujärvi has 308 regular season games of experience at the NHL level as well as an additional 20 games of playoff experience. The fourth pick of the 2016 draft has had a bumpy start to his NHL career, however, and rumors have persisted that the Edmonton Oilers would be interested in finding the Finnish winger a fresh start with another team.
Related: Red Wings & Oilers: Trade Deadline Partners Once Again?
Puljujärvi is one of those players that fans of analytics love and fans of the eye-test loathe. He has just 108 points in his 308 regular season games, and he even returned to Finland during the 2019-20 season due to his struggles in the NHL. Last season he posted career-best numbers with 14 goals and 36 points in 65 games. He is on a one-year deal that carries a $3 million cap-hit, and he will be a restricted free agent at the end of the season.
The reason Puljujärvi is worth looking into from the Red Wings' perspective is the way he plays as well as his underlying potential. At 6-foot-4, 201 pounds, he's a big boy that plays a big boy's game. He excels at doing the little things right and creating space for his linemates. Even if he doesn't get a point on a scoring play, chances are that he did something that helped make the goal happen. A player that often comes up in conversations about him is Valeri Nichushkin of the Colorado Avalanche. Like Puljujärvi, Nichushkin was a former top-10 pick that failed to live up to his draft position until he found a fresh start with the Avalanche. At the age of 26, Nichushkin showed the world he had finally arrived during last year's playoffs when he recorded 15 points in 20 games.
If Puljujärvi is capable of becoming that type of player and just needs a fresh start, the Red Wings should be willing to afford him that opportunity.
Red Wings Must Make the Most of This Trade Deadline
The Red Wings hope that they won't be in this position for much longer. After a spending spree in free agency last summer, some expected that Detroit would be firmly in the playoff race at this point in the season. Instead, they have to face the cold reality that they just aren't quite there yet, so once again they would be better off adding as many future assets as possible.
If they can maximize the returns on the deals they make before this year's trade deadline, they'll set themselves up for success starting as soon as next season. The fact of the matter is that this is a team that is heading in the right direction and has a ton of prospects coming up that should be able to help the cause within the next couple of seasons. By adding any of the pieces suggested in this article, they'll set themselves up to compete starting next season and beyond. They will have to sell big to receive equally big returns, but after that aforementioned spending spree, the Red Wings have never been in a better position to sell than they are right now.
With just under a month to go before the trade deadline, the phones are already ringing. It may be only a matter of time before Yzerman and the Red Wings make their first move.
---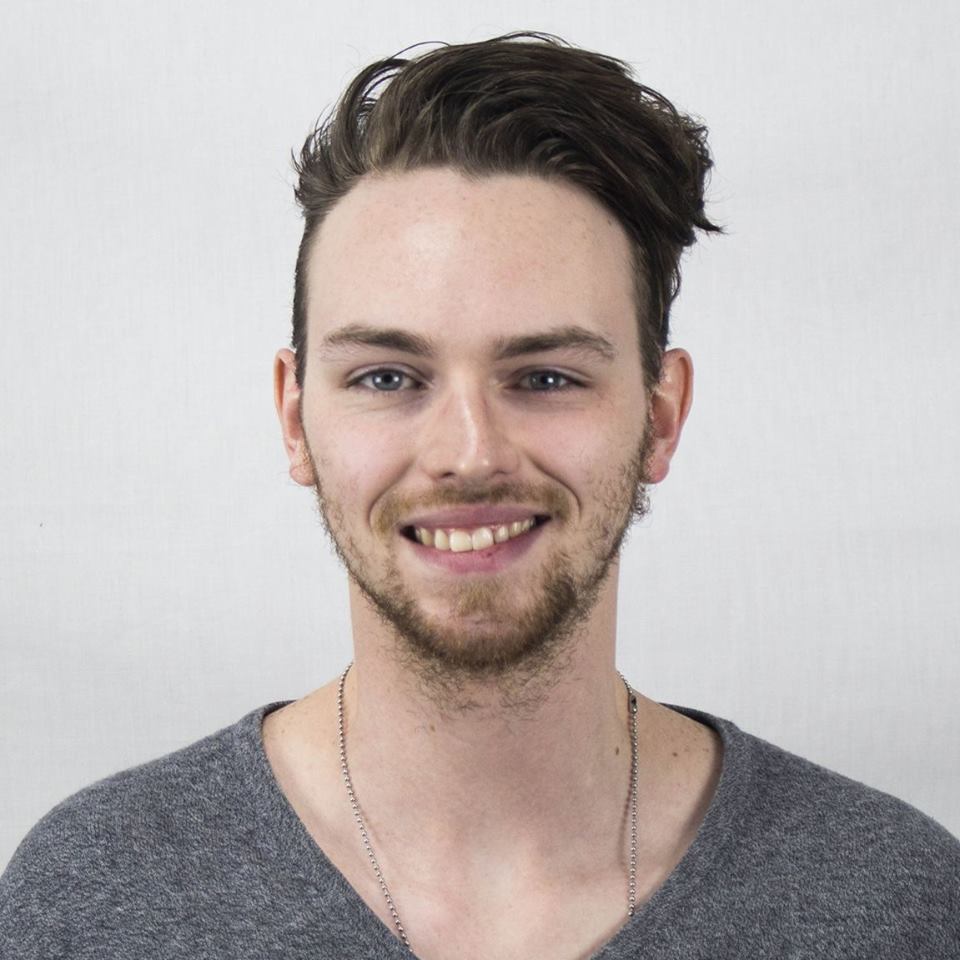 I am a Western Michigan University alum whose passion for hockey knows no limits. Dr. Pepper enthusiast. Catch me and my fellow Red Wings writers' YouTube show "The Hockey Writers Grind Line" which drops every Saturday.