The name Patrick Kane usually ignites a flurry of negativity among Detroit Red Wings fans, and it is understandable. There are many off-ice issues, including punching a cab driver as a kid, and that feels like a lifetime ago. Then there is the whole Kyle Beach situation, which occurred when Kane was 21 years old and not a part of the Blackhawks leadership group, but he was undoubtedly a prominent player and, like all of his teammates, opted to remain quiet rather than proactive.
These types of actions can certainly indicate a person's character, but to flat-out blame Kane for the entire Beach situation is just ridiculous. When it comes to the cab driver, I vividly remember the incident and immediately slammed Kane for it. I will not defend it; it was stupid, pathetic, and immature. Kids do stupid things, and he should have known better, but people make poor decisions and mistakes.
Again, aside from the serious issues, there are plenty of other reasons why Detroit Red Wings fans hate Kane. One of which is because the Chicago Blackhawks are a long-time rival of the Detroit Red Wings. Like Detroit dominated the decade prior, the Hawks dominated the first half of the 2010s.
Recently, a mild rumor suggested that Kane hopes to link back up with Alex DeBrincat on the Detroit Red Wings.
"I don't know that he's focused on just the one team," TSN Insider Chris Johnston said. "I think that there's a couple of different situations that would probably be appealing."

"He's got the luxury of, first of all, being Patrick Kane," Johnston said on a radio show. "I think a lot of teams will always be interested given the resumé and all that he's accomplished during his career. He can take a little bit more of a wait-and-see in terms of where the offers are and where the teams are before making a choice. He's indicated he would sign tomorrow for the right deal.  But if that deal doesn't show up, I think that he'll continue to sort of gauge things as he works his way back. And probably the best news of all, of course, is that it does seem as though he's in a much better place after electing to have that hip surgery. He's been able to skate much sooner than they thought."
Patrick Kane to the Detroit Red Wings doesn't make sense.
Kane and DeBrincat had plenty of chemistry during a five-year span with the Hawks. Over that period, DeBrincat enjoyed two 41-goal seasons playing on a line with Kane. So, yes, there is potential for some explosive offense if the Red Wings had an interest in the crafty winger, but the pair give up a ton on the defensive side of the puck. If Steve Yzerman felt comfortable enough to bring in Kane, the two scoring wingers would be expected to flank captain Dylan Larkin, who has proven to be a complete player, but asking him to cover up for two defensive-deficient wingers seems unfair.
Larkin is talented enough to erase some of DeBrincat's flaws, but Kane's dip in offensive production doesn't seem to outweigh how poor he is on the defensive end of the ice. Again, Kane is a talented player who will have a role somewhere, but it shouldn't be Detroit. The Detroit Red Wings don't need another playmaker; they need another finisher, and that part of Kane's game is starting to dry up as he marches into his late 30s.
Also, Yzerman tends to seek two-way players, but admittingly went a bit off track with the addition of DeBrincat, but at just 25 years old, Detroit may feel he will make a conscious effort to improve on the defensive end. Plus, we can't ignore that Kane is returning from hip surgery. There is no guarantee that he will be even close to the same player he was just last season, where he recorded 21 goals and 57 points while skating to a minus-22 rating. As The Hockey News so diligently pointed out, 'Nicklas Backstrom (a year Kane's senior) underwent that operation last summer, and he managed to return in time to play 39 games a year ago. He mustered just 21 points, comfortably below his pre-injury standard.' There are questions surrounding whether Backstrom can continue his playing career.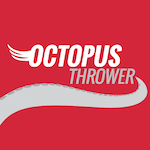 Want your voice heard? Join the Octopus Thrower team!
Will Yzerman be willing to dish out $4-plus million for Kane's services with all this in mind? I doubt it, but only time will tell.