There is no way to sugarcoat this: the San Jose Sharks are simply putrid. With the Sharks being uncompetitive, general manager Mike Grier needs to consider having a fire sale. San Jose needs to tear the whole thing down and rebuild through the draft. They should also trade some vets for prospects and look to add some ready-to-play now 25-year-old and younger players. The Detroit Red Wings check the boxes.
Grier is no stranger to making blockbuster moves; since taking over as the GM, he's moved Erik Karlsson, Timo Meier, and Brent Burns.
Could Logan Couture and Tomas Hertl be next?
Are the San Jose Sharks potential trade partners for the Detroit Red Wings?
The Detroit Red Wings should have no interest in Couture as he's 34 years old and yet to appear in a game this season as he continues to nurse a lower-body injury suffered in September. The Sharks captain also carries a salary cap hit of $8 million per season through the 2027-28 season.
Tomas Hertl, though, remains an intriguing option. Hertl, 30, is in the second year of his eight-year deal that averages $8.1 million. The agreement also includes a no-movement clause, which former Detroit Red Wings general manager Kenny Holland seemed to love. That clause complicates things for the Sharks and potential buyers. It's a full no-movement clause until 2025-26 when it becomes modified to a three-team trade list, and then in 2028-29, it expands to a 15-team trade list. This gives Hertl a ton of control on whether he will be traded and, if so, where he goes. The good news for buyers is that the Sharks are so bad, and a player like Hertl will likely want to join a team that is on the rise or already a contender rather than wait years for San Jose to build things back up again. Couture's deal also carries a three-team no-trade clause, meaning, like Hertl, he would need to submit a list of three teams he would be willing to accept a trade to.
Adding Hertl at 30 is different than adding Couture at 34 years old, despite each player being roughly the same age at the conclusion of their current deal. Adding Hertl now will allow the Detroit Red Wings to utilize his talent over the next few seasons before his skill-set begins to diminish. Couture is already bothered by a nagging injury, and $8 million per season now is a lot more impactful against the salary cap than it will be six years from now. That being said, I would expect the Sharks to retain salary in exchange for a better prospect and draft pick compensation in any potential deal. Remember, the salary cap is expected to rise, and the Detroit Red Wings will have enough financial flexibility to extend the likes of Moritz Seider and Lucas Raymond even if they add a player like Hertl or Couture.
Couture is coming off a 27-goal, 67-point season a year ago but was a minus-30. His Corsi For Percentage settled in at a respectable 51.6, but he hasn't posted a 50% win rate (or better) in the faceoff circle since 2013-14.
Hertl, on the other hand, maintains a 58.5% success rate in the dot this season and has had a 50-plus percent win rate in the circle for nine consecutive seasons and in ten of his 11 seasons overall. He's also coming off an impressive 22-goal, 63-point season. Detroit saw a plethora of offensive firepower to begin the season, but things have quickly dried up; adding a proven contributor like Hertl only lengthens the lineup.
A player the Detroit Red Wings, may consider upgrading is Joe Veleno. Veleno is a nice piece but a streaky scorer and a pending restricted free agent this summer. In the way of prospects to package, maybe someone like Elmer Soderblom or Amadeus Lombardi could be players Detroit Red Wings general manager Steve Yzerman could elect to shop. I know many fans don't want to trade prospects, but not every prospect will make it in Detroit, and it doesn't even have to do with their overall skill set. You need to hope/expect Nate Danielson, Marco Kasper, and likely Jonatan Berggren and Carter Mazur to make it in Detroit eventually. They will join an already relatively young core in the coming years, which could leave players such as Lombardi and Soderblom(or comparable prospects) a long shot to find a roster spot.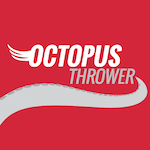 Want your voice heard? Join the Octopus Thrower team!
Hertl could be comfortably slotted in as the second-line center behind Dylan Larkin on this Detroit Red Wings squad, which slides either Andrew Copp or J.T. Compher down a unit. For a team struggling to find an elite superstar, having a bunch of tier-two talent becomes crucial.